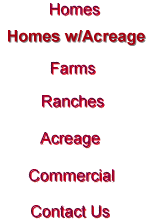 Thweatt Real Estate Is Located In Cameron Texas.
Serving Milam and Surrounding Counties in Texas.
Cameron is just a few hours drive from the major cities
of Texas,retaining it's "Country Charm", yet having
the advantages of large market commerce nearby.

The University of Texas is about 85 miles from Cameron.
Texas A&M is approximately 40 miles to the East.
Baylor is apprx. 35 milesWest.